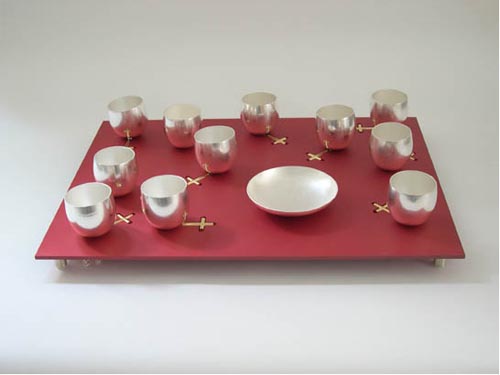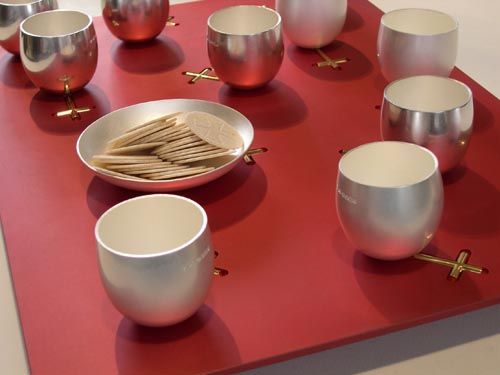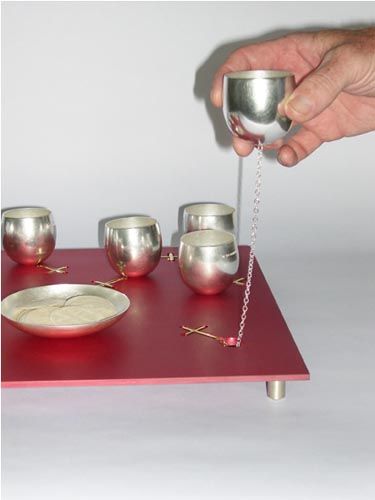 'Family Communion'
Silver & anodised aluminium
2004
Commissioned by a catholic family in the USA to celebrate a Golden Wedding Anniversary
The religious and secular communion is represented through symbolic ecclesiastical references.
Interaction – Sharing – The singular rosary bead, intimate and contemplative – removing the formal ostentation of the high church and altar, without removing the significance of the action.
Collaboration Hanson & Knight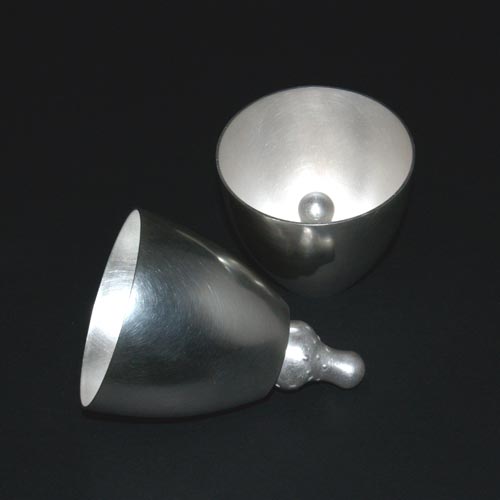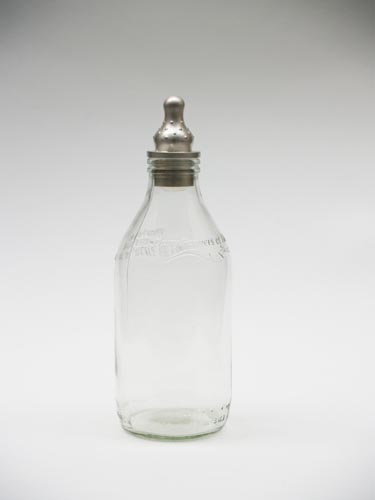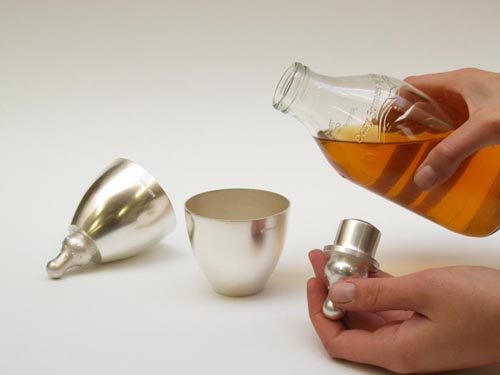 'Nurture' Decanter and drinking cups
Silver and glass
2006/7
Recent personal experiences influenced these pieces, stimulating a more
reflective and emotional engagement with the creative process. They question
the nature of objects and the function and value that they have in our lives.
The 'Nurture' drinking cups and decanter is a response to parenthood and a
heightened sense of the fundamental responsibility of nurturing and nourishing.
.
Collaboration Hanson & Knight.
'Ritual is the means by which individual perception and behaviour are socially appropriated or conditioned; and rites are determined modes of action that can be characterised in terms of their intention and the objects used to perform the action.'
(C. Bell ' Ritual Theory - Ritual Practice')
In this project, supported by Arts Council, ACJ, and Goldsmiths funding Maria Hanson has investigated the role contemporary artefacts have within both identified rites of social passage and ritual acts found within domestic contexts.
gleefully extracted from: http://www.objectsandritual.co.uk./