Islay Spalding's bio cubes collection are just really interesting, fantastically made and sexy objects, i want one.
She comments "These designs are the result of experiments with the resin techniques I use to make my Biomorphs using straight lines and angles. The rings especially have a great sculptural quality to them that allow them to look as good sitting on your dressing table as they do on the finger. I designed the tapered shape to be comfortable to wear whilst still being a chunky statement piece and I especially enjoy the contrast of the black resin with the silver, although I can't help throwing a splash of colour in here and there!"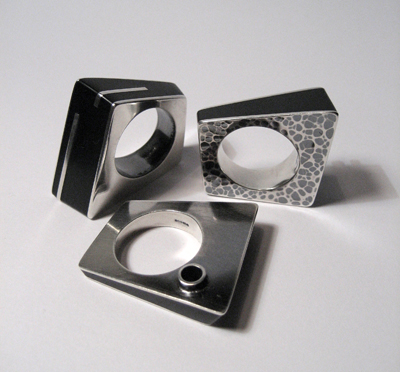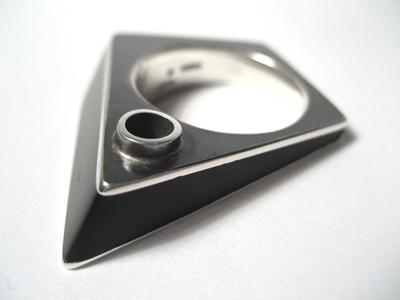 This last ring is actually a commission, but its lovely too!